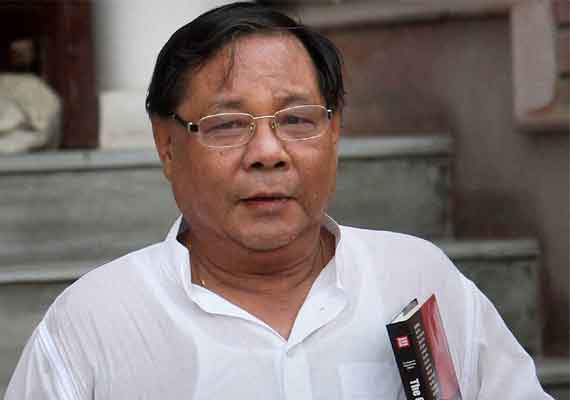 Shillong:
National People's Party (NPP) supremo Purno Agitok Sangma Saturday shot off a letter to Prime Minister Narendra Modi seeking his intervention in the twin custodial death in Meghalaya.
Sangma, who is the lone NPP member in the Lok Sabha, has also asked National Human Rights Commission chairman K.G. Balakrishnan to institute an inquiry into the twin custodial death.
In his letter to Modi, the former Lok Sabha speaker highlighted the prevailing law and order situation and the violation of human rights in Garo Hills districts in western part of Meghalaya.
He also asked Modi to instruct the relevant authorities to take necessary and appropriate action in the twin custodial death.